pukka LAPPLAND basic trips are great for fishermen who do not want / need a guide, want to fish a certain time alone and on their own or have a smaller budget. The basic trips canbe tailored for the following species: grayling, brownies, arctic char, salmon, pike and perch. Normally you have sidecatches of other species, as in most of the waters several species exist.
About this trip / Itinery: After Arrival at the Kiruna Airport we pick you up there and bring you to our lodge. During a coffee we give recommendations about your chosen water, flies that work well and instructions to kayaks / lavvus in case you booked these as well.  After that you can shop for food in the local supermarket. After this, you are flown-out into the Fjäll where you can create your campsite. Depending on where you go, you see Sami-villages on the way. After fishing for a few days (normally six, but less or more is also possible) you are picked-up by the helicopter and flown back to the lodge where you can relax. In the evening a three-course dinner is served for you and you get the possibility to use our sauna and hot tub. After the night in the lodge in a double room, we bring you to the Kiruna Airport from where you travel home, enriched by new fishing stories and experiences.
Included / Not included: All transfers in Kiruna, Helicopter Fly-Out, fishing license, overnigh in double room in Sami-inspired lodge, 3 course dinner, Sauna and Hot Tub. Not included are the flights to Kiruna as well as food.
pukka LAPPLAND basic trips are available from June 15th to August 31st, depending on actual weather conditions.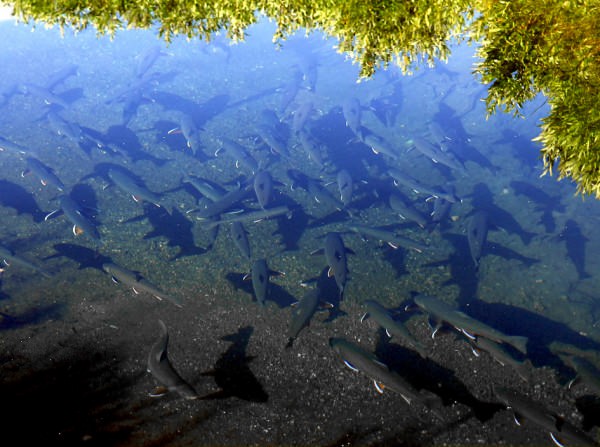 The following equipment can be rented from us:
–       Satellite telephone
–       Inflateable kayaks (bigger ones and for single persons like the Alpacka Rafts)
–       Fishing tackle
–       Lavvus (traditional tipi-like tents, offering space for 4-6 fishermen and their tackle)
–       Madresses (8cm thick)
–       Sleeping bags
–       Cooking facilities
–       Tents
If you have other preferences regarding your pukka LAPLAND basic trip, please contact me.
Finally a few more impressions from Lapland: