pukka LAPLAND: good reasons for Swedish Lapland…
Everybody who chooses Lapland as flyfishing destination does that most probably because it can easily and quickly be reached (Kiruna can be reached via Stockholm Arlanda with one stop). Another aspect are the European Safety Regulations, which are important for us when it comes to e.g. helicopter flights.
These might be general reasons, however pukka destinations offers the flyfishermen three more, why interested clients should choose pukka LAPPLAND : quality, diversity and individual tailoring.
Quality
Quality usually is defined as the fulfilment of individual requirements. For some these might be large fish, for others maybe particularly high catch rates.  Or in general things like being off the civilisation for a few days.
All species in Lapland grow despite the harsh conditions to very large specimen. A few pictures of 2013's groups show that clearly:
The catch rates of some species (e.g. grayling) can be very high, some groups even said the fishing almost was too good.
Last but not least many rivers are gin-clear – the water in many places is potable.
Diversity
From a fishing point of view pukka LAPLAND offers something for everybody. Grayling, Brown Trout, Arctic Char, Salmon, Pike and Perch are common target species of our trips. Often several species can be found in one water system and therefore easily combined.
Furthermore, fishermen can use all the common methods of flyfishing. Dry-Fly-Purists and Nymph-fishermen find a true paradise. Streamerfishing can be done particularly for trout and pike. Salmon lovers are able to swing a tube fly on a double handed rod.
Accomodations are available in different categories.  Normal tents are the cheapest one. Then there are the Lavvus, which look similar to Tipis of the Indians. Following that, there are the huts of the Sami people in the mountains (a few of them can be rented each season). Finally we can offer our great lodge which is inspired by the Sami culture. I recommend everybody to stay at least the last night in here because sauna, hot tub and the 3 course dinner simply are too good to pass up. 🙂
A few examples of our most popular trips in 2013: Grayling in the wild with camping there, Grayling/Pike combo with Rafts and Alpackas, Grayling/Brownie/Char combo, drifting or stationary.
Individual Tailoring
As written already about quality, individual tailoring is quite important when it comes to customer satisfaction. We acknowledge this during the organisation of our trips – these are all created based on your individual requirements and wishes. We are using different "travel bricks" like Airport-Transfers, Shopping-Stops, Guidings, Helicopter flights, Boats, Rental gear like Lavvu, Fjällkitchen, Kayaks, Alpackas, Accomodation etc.
Very important from a fishing point of view however is the diversity of the waters (we could have listed this argument on top as well).  Many fishermen might know Lapland because of its almost legendary grayling fishing on the Kaitum. There literally are hundreds of other possibilities, if not more. There is an enormous amounf of water to be fished up there.
Even if you were changing the water every two days, you could travel through Lapland several months without having fished it all.
"Is that all ?" one might ask. Not really – clients of pukka destinations pay the same prices as in Lapland, they receive a detailed information package for their trip and their trip is insured according to German law (similar to the ATOL bond in the UK).

Service is a very important aspect for us – we plan each trip as if it was our own, even if many others long ago would have said "it's more trouble than it's worth."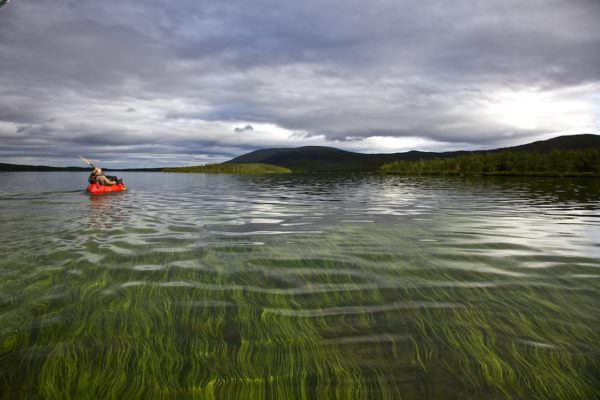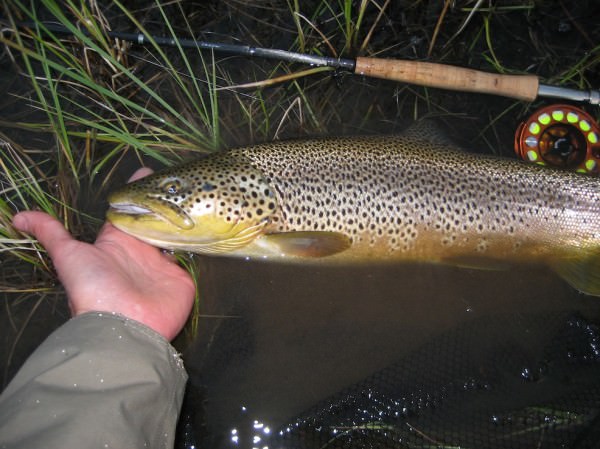 Welcome to the wilderness of Swedish Lapland – we are looking forward to your enquiry!
Carsten Dogs