Feedback to pukka-destinations
---
In order to read the feedbacks please click on the grey rows.

pukka Lapland (one week Lapland incl. Heli-Flyout for grayling, inflateable kayak, fishing permits, last night in lodge) with 2 fishermen
 Björn and Hans were fishing one of the large rivers in Lapland with inflateable kayaks in form of a
basic trip
. Before they fished the Glomma in Norway and were quite happy there with their grayling fishing. All that however was according to them nothing compared to the fishing in Lapland. They summarised their trip as "
absolutely perfect, almost no grayling under 40cm, out fishing home will never be the same :)!
".
pukka Iceland (one week Iceland on Brunná, Litlá, Kraká full service incl. international flights) with 2 fishermen
Christa and Josef are a married couple who have been traveling a lot to Canada the last years. In July they wanted to check out the fascination of Iceland. Both caught
arctic char and brown trout (large fish)
and describe their trip as "
very properly done, we definitely can imagine to come back, maybe for the other salmonids of Iceland
":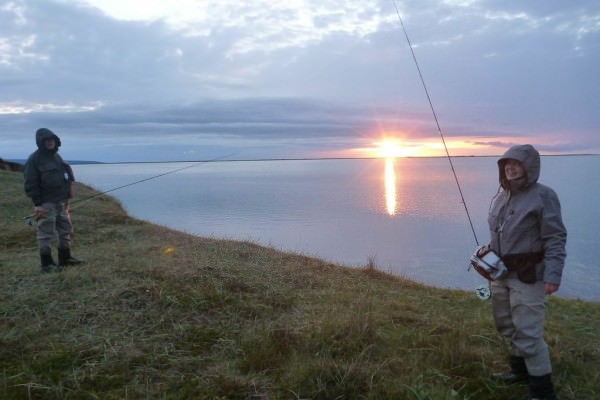 pukka Iceland (5d Iceland with full service, 2d fishing on Brunná, 2d on Litlá) with 1 Person
 Günther flew to Iceland end of June. He fished there the two dream rivers
Litlá
and
Brunná
. He was not that lucky with the weather (cold front in the north), the fishing however was still fantastic. Before I write all the details, you can read (in German) and see his report including many pictures here:
KLICK
."
pukka Iceland (DIY Iceland: 4d Húseyjarkvísl trout beat, 3d Reykjadalsá, rental car, permits, Lodges with made-up bedsand final cleaning) with 2 persons
 Oliver and Axel went to Iceland in beginning of June in order to fish on their own (DIY) on the trout beat of the
Húseyjarkvísl
river and on the
Reykjadalsá
.  Shortly before their arrival there was a flood on Huso due to melting ice, so dry-fly fishing was not an option.  With streamers however both got nice brownies and – very unusual for this time of the year – a fresh & silver
sea trout of 3kg
. On the Reykajdalsá they got some more brown trout and flew happy back to Germany. "
Superb organisation, dream rivers. Iceland has not seen us for the last time – we'll be back!
".
pukka Iceland (6d permits for Varmá)
 Raimund fished the Varmá for it's big sea – and brown trout. The Varmá can difficult sometimes since it's a relatively small river with gin-clear water (as almost all of the Icelandic rivers). Despite he got
both species up to sizes bigger than 80cm.
"Few fish, but the breathtaking size of the fish made this trip absolutely awesome!" was his clear feedback after the trip. A few pics attached: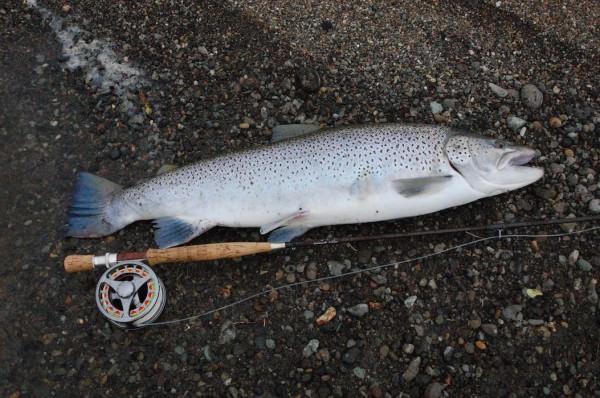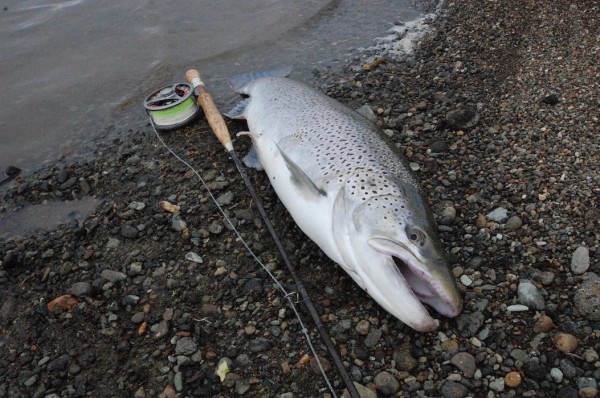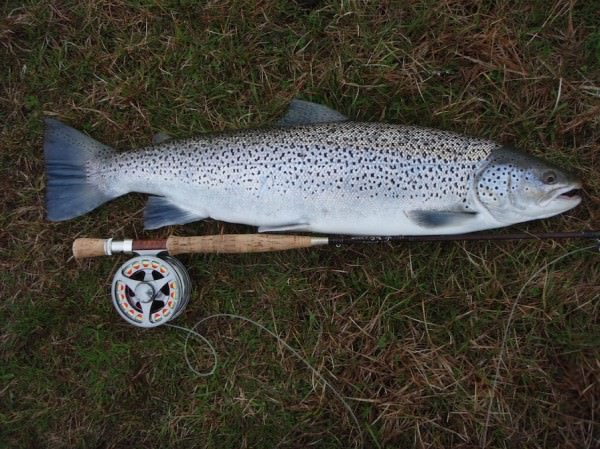 pukka Iceland (7d fishing in Iceland, 5d Húseyjarkvísl, 2d Litlá, full service except fot three days) with 1 person
  Tobias went to Iceland end of April, starting on Litlá for brownies.  Temperatures below zero made the fishing difficult, but he caught char and brownies. On his last afternoon he caught two
brown trout, one of 80cm and one of 75 cm
. Fantastic fish. After that he went straight to Huso in order to fish there for five days. After getting used to the fishing he caught
sea trout up to 77cm
. In this week also
a 96cm seatrout
was caught.  Tobias got his personal best brown trout and sea trout, thus he was very happy with his trip. "
Superb organisation, great fishing, I'll recommen dpukka destinations and will be back!
". Attached a picture of that large 77cm seatrout.
pukka Iceland (one week Iceland, 3d Húseyjarkvísl, 3d Litlá, full service with self-catering) with 3 fishermen
Markus traveled to Iceland with his two mates end of April. The winter still was there on Huso and Litlá, however the group caught seatrout up to 80cm as well as nice brownies. The feedback was a big
Thank you for "the perfect organisation of the trip" and for the "great trip"
.
pukka Iceland (1 week Reykjadalsá incl. Lodge, Guiding, Transfers, self catering, flight, travel insurance) with 3 fishermen
The group around Rajan has been fishing on the Reykjadalsá beginning of June for brownies. They had cold weather (cold air coming from the north), but despite that the feedback was great (
"…really was an amazing experience"
). The group was
very happy
with the lodge (newly built), as well as with the fishing (each of them caught several fish each day). Summarised feedback: "The service of
pukka
destinations was
very obligingly, competent and very friendly. Very well organised. Amazing holidays.
" Here are some pics of their trip: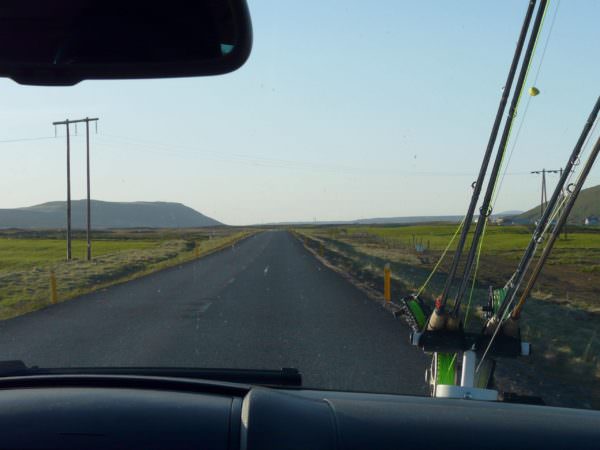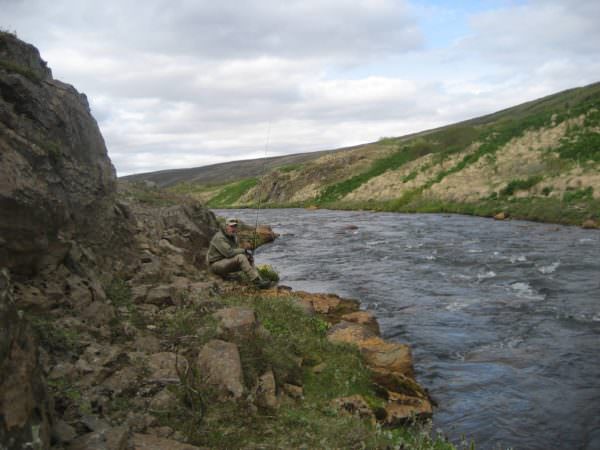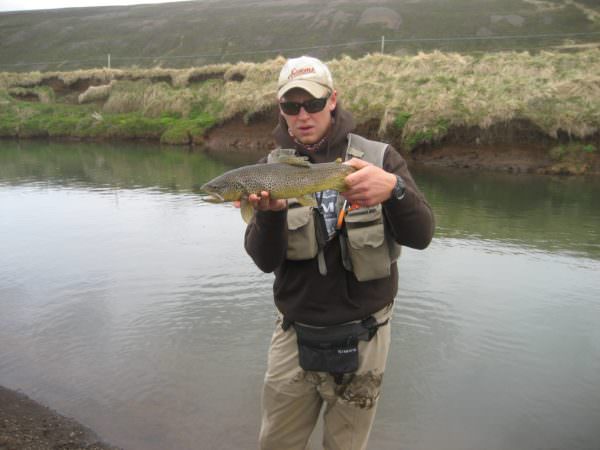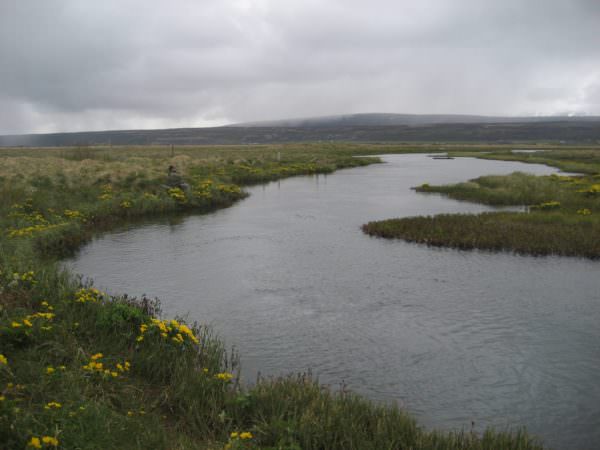 pukka Iceland (1,5 weeks Húseyjarkvísl, Svartá, Litlá, und Laxá incl. Lodge, Guiding, Transfers, fullboard) with 4 fishermen
Die group around Tom was fishing from mid of June for brownies and Arctic Char. They experiences great fishing on all rivers, in particular on the Laxá they caught huge fish on the dry fly. On Litlá they caught some sea-run brownies and char as besides the brownies, on Huso they even lost an early, freshly run salmon. They were really peased from their trip – country and fishing were 
"impresssive and outstanding"
 and the highlight has been the
guide
dar. Summarised feedback to their
pukka
destinations trip is simply 
"great"
. Some pics of their trip: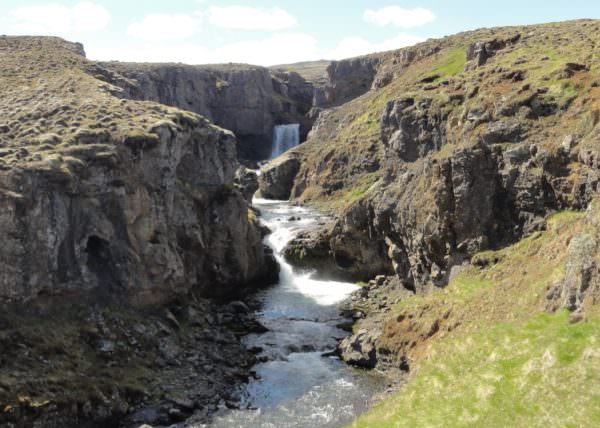 pukka Iceland (1 week Litlá, Reykjadalsá, Svartá incl. Lodge, Guiding, Transfers, fullboard, international flight)
Raymond has been in a group of four one for week of brownie- and char-fishing on Litlá, Reykjadalsá und Svartá (two days per river). The fishing on the Svartá has been difficult, nevertheless the group managed to catch some nice fish. Litlá and Reykjadalsá have been great as always and the four were able to land several nice trout and char.
Raymond's
Feedback: "Great organisation. Fishing, transfers, catering, lodges and guides were really perfect. I will come back!" 
Here are some pics of his trip: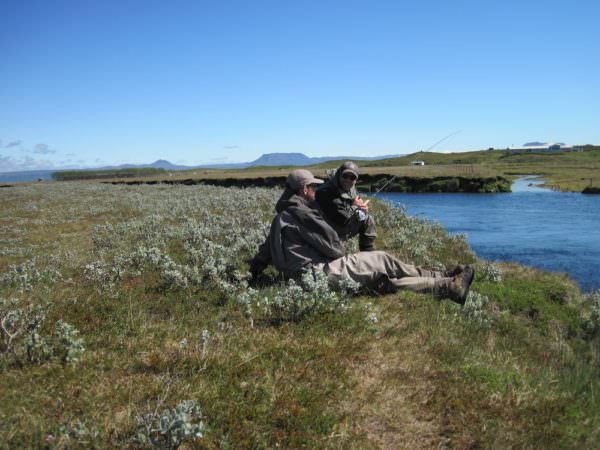 pukka Iceland (Permits for ten days of fishing at Brynjudalsá, Svartá, Litlá, Jökla and a one-way flight to Iceland)
Matthias flew to Reykjavík end of July and was picked up there by his friend with his motorhome. Heiko stayed already a week in Iceland. Their first stop was the Brynjudalsá river close to Reykjavík – a small two rod salmon river with good runs. A lof of fish were there, however on their one day of fishing they were only able to lose one salmon. Next stop was the Svartá river, where the two were blown away by the beauty of the canyon in the upper stretches of the river. They landed trout up to 60cm here. After Svartá they drove to the Litlá, where they landed nice char and trout up to 55cm. Their final destination was the Jökla river system where they wanted to catch sea-run char. The fishing in the estuary was not possible due to milky water, however they caught nice brownies in the river, before they said good bye to Iceland and took the ferry to Denmark. Conclusion: They liked Iceland "very much" except the occasional strong winds, they were "very happy with pukka destinations' service". They want to come back to Iceland via pukka destinations. Here a few pictues of their trip:
pukka Iceland (3d salmon fishing on Húseyjarkvísl, 3d trout fishing at Litlá river including guiding, transfers, lodges, fullboard, permits)
Robert has been in Iceland mid of August for one week of salmon and brown trout fishing. On the first three days of fishing on the Litlá eh was catching brownies, arctic char and seatrout up to 68cm in length. So only a salmon was missing. For that he moved to the Húseyjarkvísl and despite difficult (summer) conditions he was able to land seven salmon up to 93cm – up to then this was the biggest salmon of the Huso season. Two more of these fish measured more than 80cm. On his last day in Reykjavík he was able to watch the marathon and attended the culture night. Concerts and parties everywhere in the city, which was a nice closure of his trip. His conclusion: "great rivers, fantastic organisation and my expectations definitely are exceeded. I'll come back!" Attached a few pics of his trip: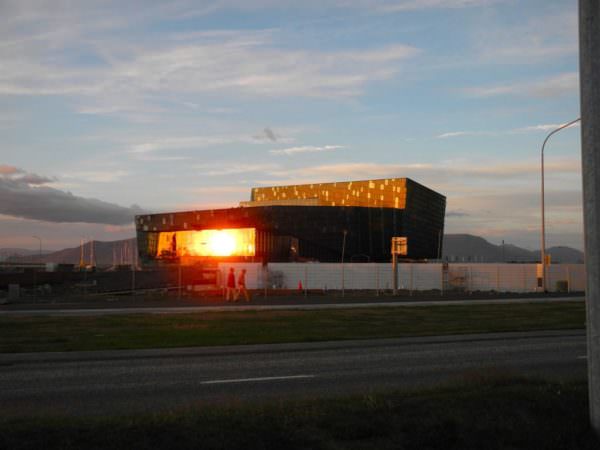 pukka Iceland (4 weeks in Iceland, 8 days of fishing on Jökla, Reykjadalsá, Húseyjarkvísl, Svartá including half a day of guiding per river + Veidikortid) for two persons
Jonas and Harry travelled to Iceland by ferry with their own car end of July in order to experience the country for 4 weeks. They fished different rivers and lakes. Both are flyfishing beginners and for that reasons they booked half a day of guiding for each river. After arriving in the eastern part of Iceland, their first stop was the Jökla system. There they could catch some nice brownies. A little shock was there when they tried to leave the estuary: they got stuck in the black sand. Nothing worked anymore as they they were born on their axes. After calling me I was able to arrange a truck which pulled them out for free. From the Jökla system their next stop was the Reykjadalsá, a river well known for it's dry fly fishing and a few salmon run the river as well. Here they also caught brownies and their first salmon ever, which made them really happy and excited. On their way to the Húseyjarkvísl they fished a few Veidikortid waters where they caught their first arctic char. The Huso then blew them away, and for that reason that changed their booking from Svartá to Huso as well. The last salmonid of Iceland still was missing, but on Huso they managed to catch a few seatrout and lost a big salmon. Conclusion of these two: "What a trip. Fantastic waters & fishing, perfect organisation, we simply love Iceland. Originally we planned to go to Alaska next year, but now we are considering to come back." I met Jonas a few weeks ago and he now is totally infected by flyfishing… 🙂
pukka Iceland (1.5 weeks Húseyjarkvísl and Litlá incl. Lodge, fullboard accomodation, transfers, domestic flights, hotel in Reykjavík, guiding) for one person
Guido has been in Iceland mid of September in order to catch those big seatrout and browntrout of the Huso and the Litlá. The Huso welcomed him with difficult conditions (the river was flooded after a snow storm), however, already after the thirs cast he was able to hook and land his first female salmon here of 80cm in length. Shortly afterwards he caught his first Icelandic seatrout – an impressive fish of 70cm. On the next morning Guido called me with the words "I caught a salmon a few seconds ago – one meter in length…" hsi hands still were shaking due to the big cock fish. The biggest salmon of the season on the Huso, which even made it into the Icelandic newspapers. So he caught the fish of the trip already on his second day, but there were still a few days of fishing for him on the Litlá. The weather changed again and it got cold and rainy. Neverthelesse Guido was fishing hard and got rewarded with big brownies up to 60cm, arctic char and many small seatrout which were a hell lot of fun on his 4 weight. For dinner he got fresh Icelandic autumn lamb, which is superb in quality and simply delicious. Conclusion: everything was & went great, great fishing, perfect organisation, this was a fantastic holiday and truly a one to remember. I'd like to come back in summer in order to fish for those fresh salmon with the hitch tube." Here a few pics of his trip: